Sonic Ocean Project
Recycling ocean plastic one last time
We got a problem
8 million tons of plastic is dumped into the ocean every year.
For years, recycling plastic has been nearly impossible. There are many different compounds and it's hard to tell which is which. As a result most plastic became landfill ending up in the ocean. Now that we can, we shouldn't recycle ocean plastic into things that will become waste. They might just end up in the ocean again. Instead we should make it into something durable. Something no one throws away. Ever.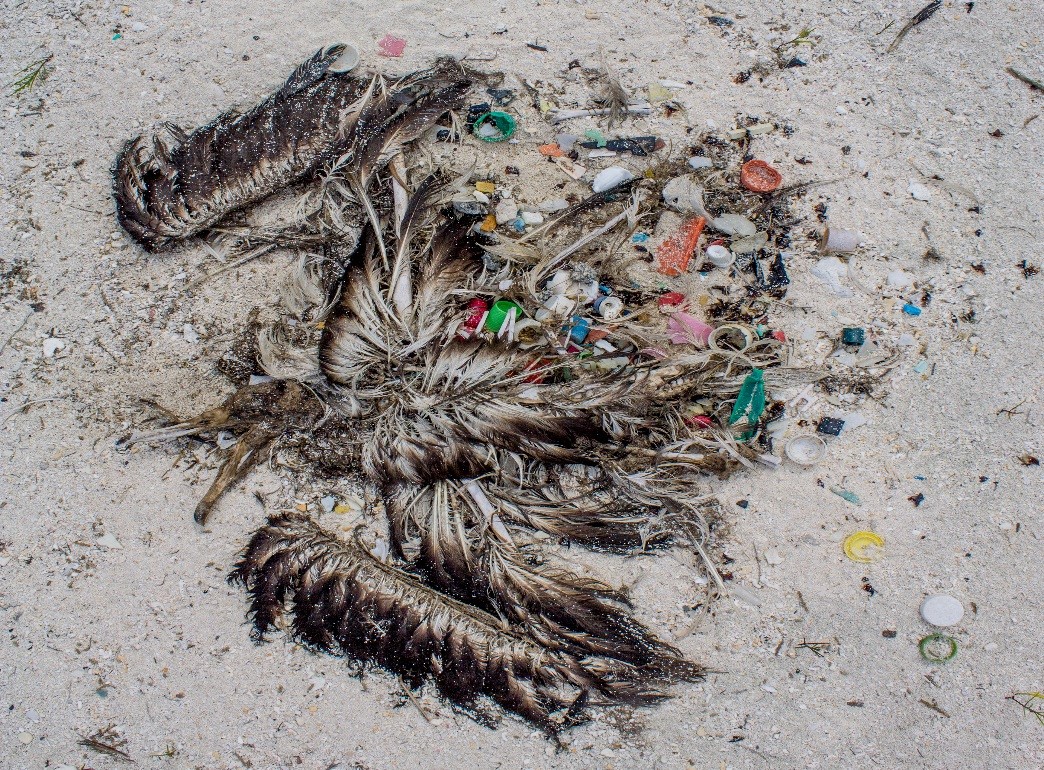 Turning trash into music
Vinyl records. Last year a whopping 14,3 million of them were sold. That's the highest number in 25 years. Yes, we love records. We love buying buying records, listening to records, collecting records, digging up old records. But we never, ever, throw away records.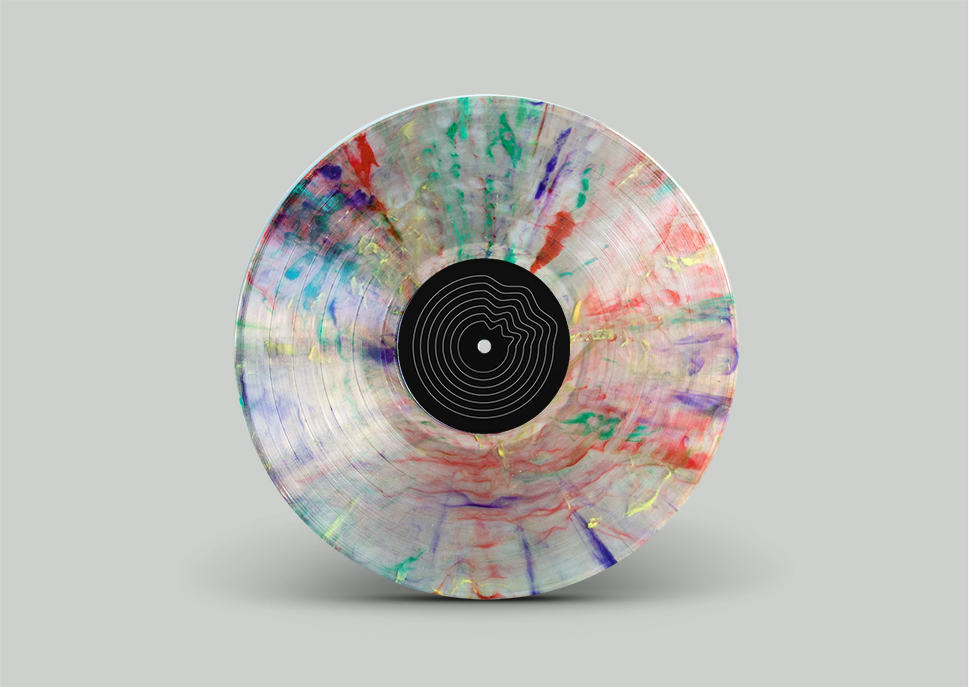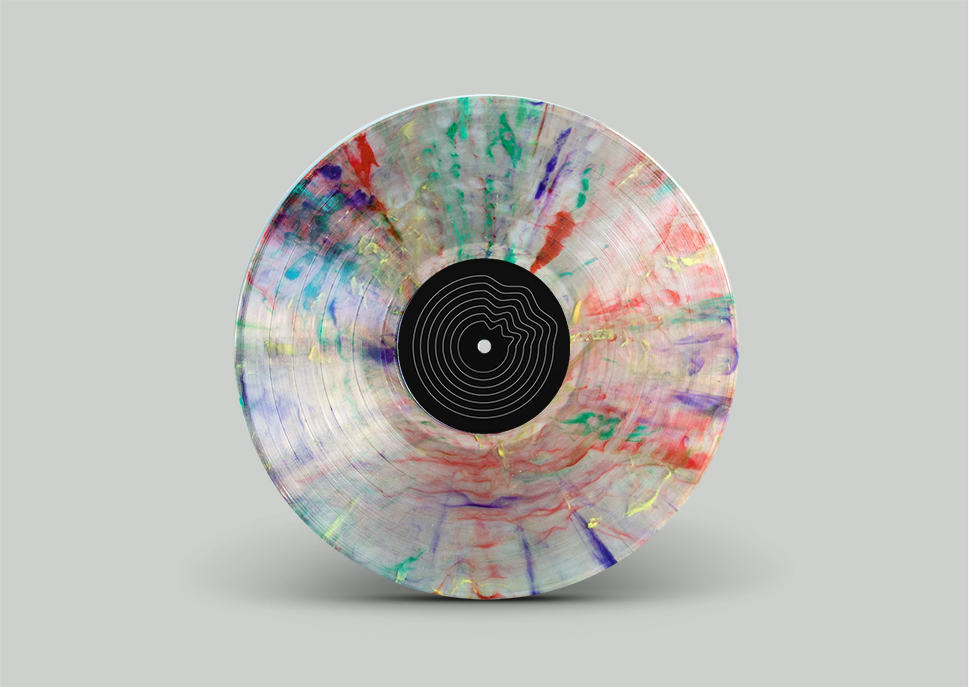 The 'vinyl' that records are made of, is another word for polyvinylchloride. A plastic compound that can perfectly be made with recycled plastics.
And while we're at it, let's not dye it black. This will give music lovers a visible reminder of where their music comes from.
To start of Sonic Ocean Project, we'll launch a record featuring special recordings from musical activists. All benefits will go to the collection of new raw material, or in this case, the cleaning of the ocean.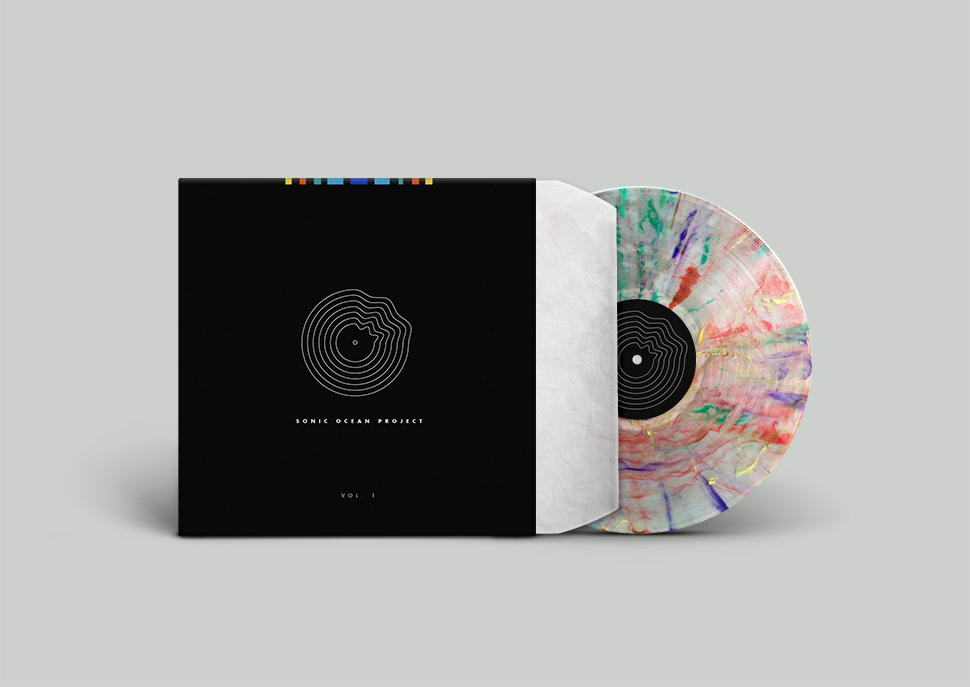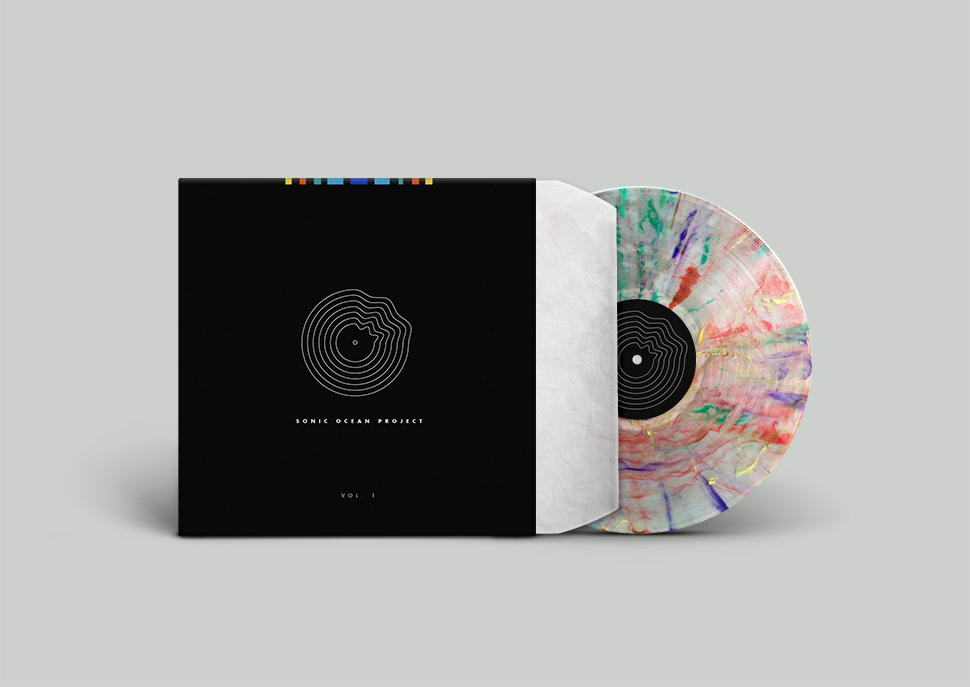 Records pressed on 'ocean vinyl' are easily recognised by the colourful sos signal on the record sleeves.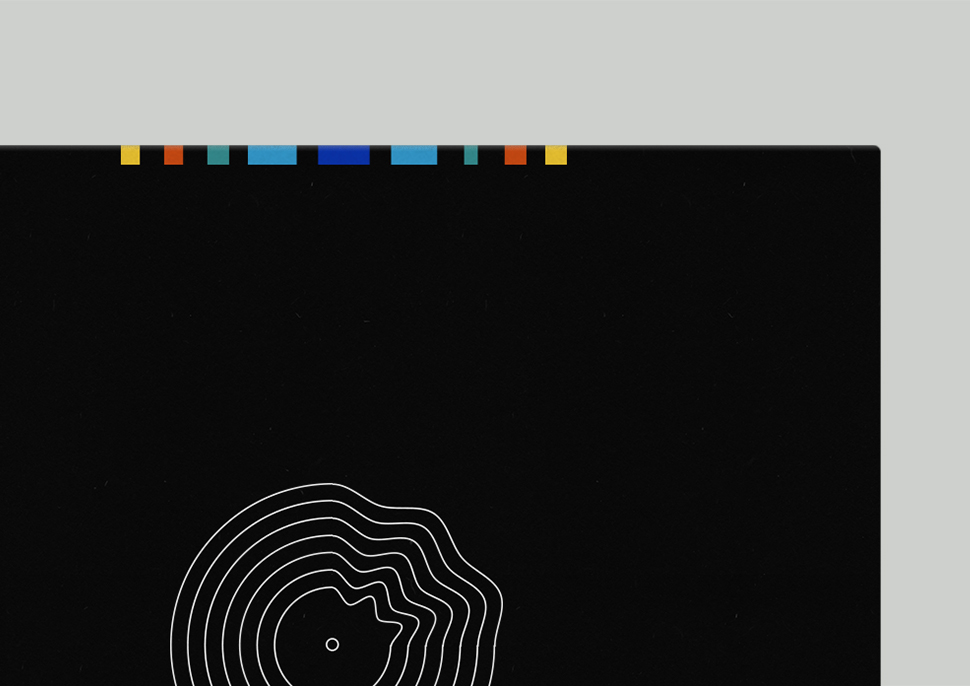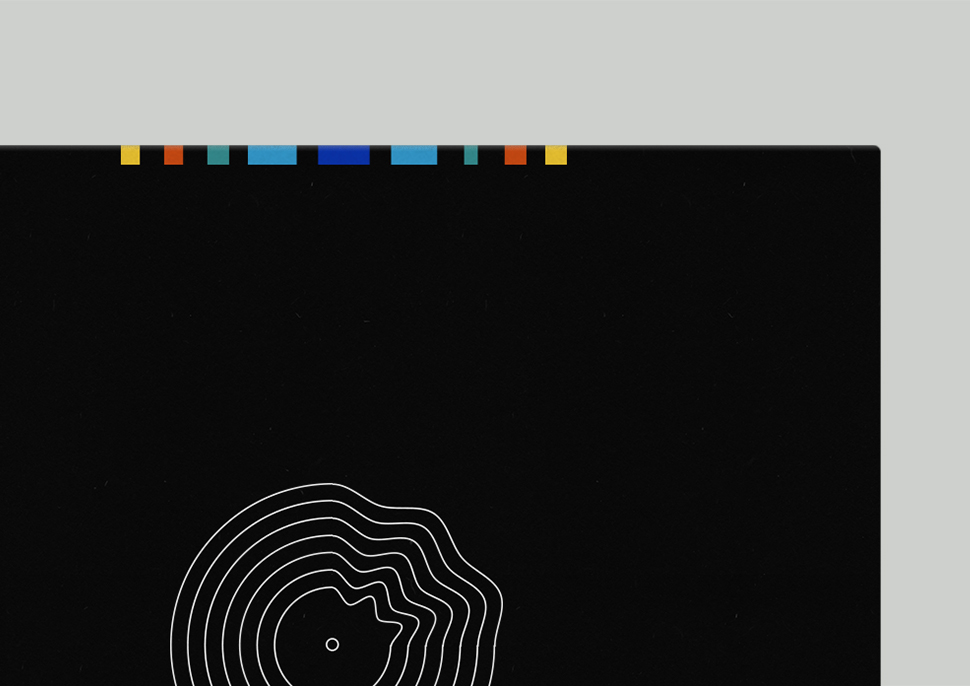 Eventually, Sonic Ocean Project is intended to be adapted by bigger labels to maximise impact.